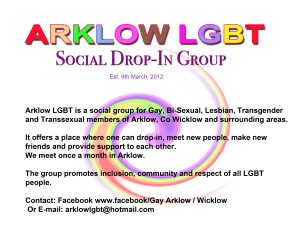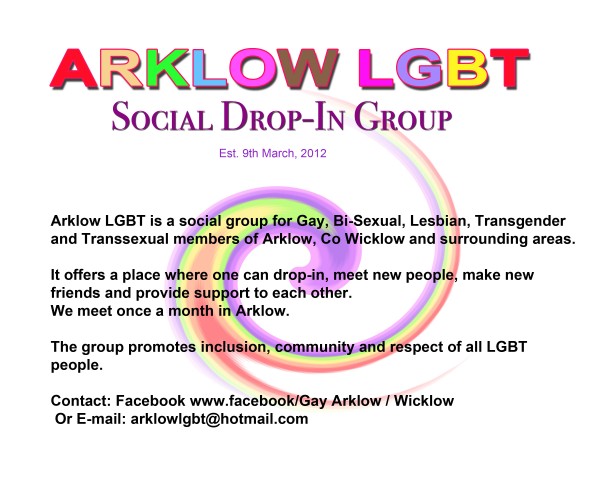 This is the first time that the Irish Queer Archive has come to Arklow, thanks to the newly formed Arklow LGBT Social Group, The Community Foundation for Ireland & Dt Media Ireland.
The Queer archive exhibition is a wonderful exhibition. Truly an eye opener to those who participate with in the LGBT Community as well as those who move around the periphery with out really noticing the community exists. Everyone welcome.
Tonie Walsh of the Irish Queer Archive has been busy this year bringing the exhibition around the Southeast, his enthusiasm is infectious.
Irish Queer Archive Exhibition
OPEN• 5th to 18th October
Times• 10am to 12pm, 2pm to 4pm
at
the Bridgewater Shopping Centre
(Upstairs/ Elevator)
Arklow
County Wicklow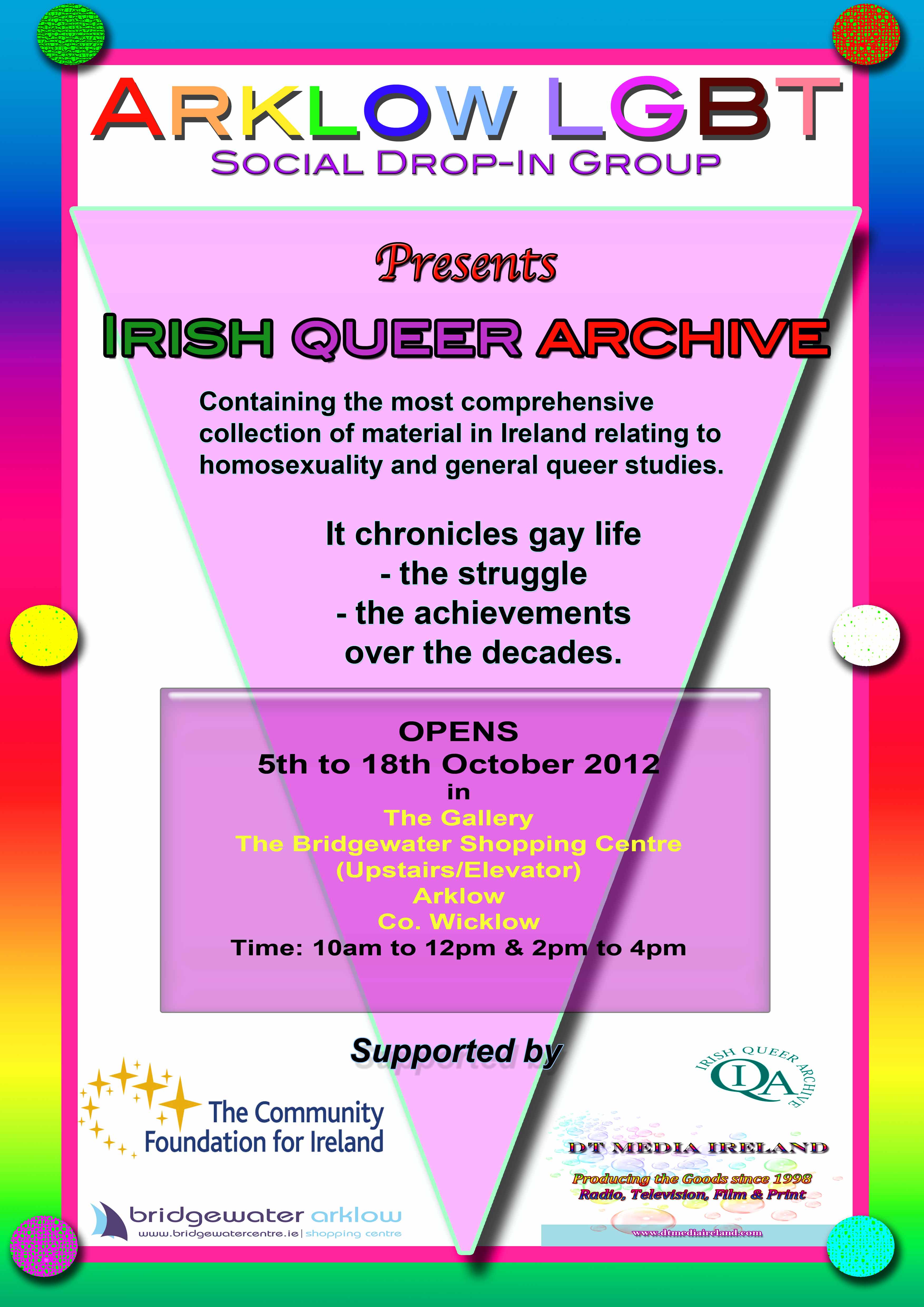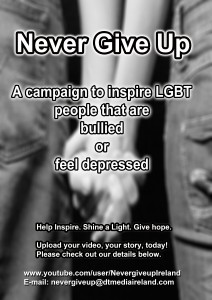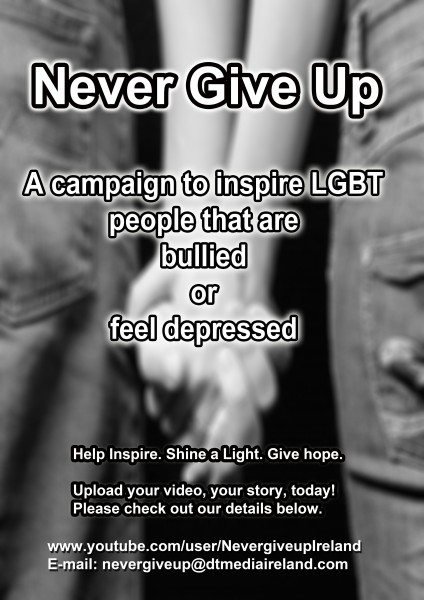 'Never Give Up' campaign. Please read this and participate in this amazing campaign.
Never Give Up is a campaign to shine a light for all LGBT people that may be bullied, feel depressed or confused with life. This Campaign and future Film will demonstrate that life is for living, and no matter how difficult it may become, please Never Give Up, as things can get a lot better for you.
YouTube • NevergiveupIreland
•Never Give Up • Shine a light for LGBT people • bullied, depressed, confused•