My goal was to create a publication to showcase local Irish LGBT and Allies, talent (writing, art, design, creativity, business) in the SE counties while also providing useful & valuable a information (anecdotes, case studies, events) resource to the general LGBT community of Wexford, Waterford, Carlow, Kilkenny, South Tipperary Counties in Ireland. 
For the foreseeable future the site will remain in its current format, a reference.  
Due to ongoing ill health, emergency surgery (Dec.'12), subsequent recovery, preparation for follow up surgery, adapting to a new lifestyle, third party intimidation and my lack of success in inspiring others to carry the mantle in any form, share the dream, or contribute for any length of time the publication is currently in hiatus.

GaySE.net pronounced 'GaZE' SouthEast LGBT eZine
GaySE.net is a whole different 'kettle of fish'. GaySE.net made it's debut over the summer  of 2010 with the advent of the first Ms Gay Wexford. GaySE.net caters to the lesbian, gay, bisexual, transgender their family & friends of the SouthEast of Ireland. We have contributors from Wexford, Waterford, Kilkenny, Kildare and others from around the counties. Seeking more contributors from Carlow, South Tipperary & Kerry.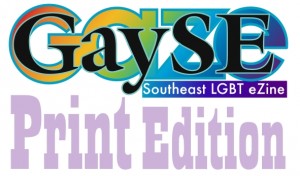 Though GaySE is primarily an on-line publication the creation of tri yearly printed publications are planned to compliment the existing publication. You can contribute as a guest or by contacting another contributer and submitting an article to them, video, images, cover images (some content may be used as the cover displayed on the front page for a month and an article with the authors details) and your details via our contact page or email us directly at editor@gayse.net
Suggested content: LGBT life from an Irish perspective:  arts, culture, humor, views, news – health – TV – media – history – then & now – Coming Out – Going Out – Staying in – Trans* – Drag – reviews – poetry – music – performances – creative writing – LGBT groups in the Southeast. What are they doing? Where their community is going? (likes, dreams) Etc.
As the Irish LGBT community develops we do too. We're here to get your stories 'n' stuff out there, please send 'em in!
Being an online medium in articles we can publish, pic's, audio, video etc.

Thank you for reading
Editor.