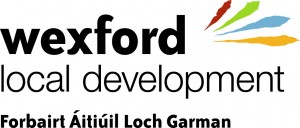 To Community Workers,
Activists & Staff of Community Organisations
Awareness
Training Workshop
Lesbian,
Gay, Bisexual & Transgender (LGBT)
Venue:  F.D.Y.S, Francis Street, Wexford
Date: Tuesday
16th October 2012
Time: 10.00 am
– 4.00 pm
Light Lunch Provided
LGBT Awareness Raising workshops are
designed to create a positive understanding of LGBT issues, in a space that is
safe for individuals to explore LGBT issues. The workshop also challenges some
of the myths attached to concepts of homosexuality and transsexuality. 
The workshop is
facilitated by Toddy Hogan from LINC and Dave Roche
from Gay Men's Community Development Project who have extensive
experience of delivering awareness training to a wide spectrum of groups and
organisations.
To book, please ring Rachel or Emily at
053 9155800 or email: smcmahon@wld.ie