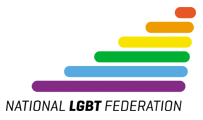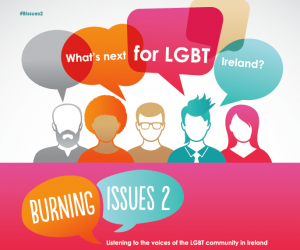 In 2009, the National LGBT Federation (NXF) conducted a survey to find out what was really important to LGBT people in Ireland. This was the first time a survey had ever been conducted of LGBT people to identify the key priorities of the community. The research report, Burning Issues: Listening to the Voices of the LGBT Community in Ireland, provided an in-depth overview of the attitudes and opinions of LGBT Ireland that informed our work and the policy priorities of our community.
To view the report click on –> Burning Issues 1 Report
Burning Issues 2
In 2015, after years of activism, marriage equality, gender recognition and changes to Section 37 of the Employment Equality Act to protect LGBT staff in religious run institutions were realised.  Following these momentous gains, in the election year 2016, the NXF is asking "what is next for LGBT Ireland and what is important to YOU"?
It is now time to build upon the success of the original survey by delving deeper to access the current pulse of LGBT Ireland.  Greater use can now be made of social media to disseminate and advertise the survey, as well as using GCN.  A number of workshops with LGBT people will also take place across the country in Spring 2016, with a particular focus of understanding the needs of the community outside of Dublin.
Given these potential benefits of Burning Issues 2, we would urge you all to take part in the survey and ask you to encourage your friends to do so, and to look out for the locations and dates for the forthcoming workshops across the country.
Burning Issues 2, Listening to the Voices of the LGBT community in Ireland – Make Sure Your Voice is Heard!
National LGBT Federation nxf.ie