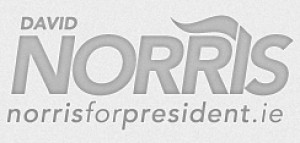 The tweets were scrolling down tweetdeck, fast & furiously. Variations on the theme, Senator Norris steps down from Presidential Campaign. The reaction on the internet has been interesting. Particularly gay media. David Norris had been favorite to succeed after President Mary McAleese.
Norris quits presidency race : BreakingNews.ie; 02/08/2011 – 15:13:56
Senator David Norris has pulled out of the race for the presidency amid revelations he sought leniency for his ex-partner convicted of statutory rape.
Mr Norris' bid to be the country's head of state suffered a blow after three independent TDs who initially backed him to stand withdrew their support over the controversy.
Gay senator David Norris pulls out of Irish presidential race by Jessica Geen, August, 3:55pm, PinkNews.co.uk
Gay Irish senator David Norris has pulled out of the Irish presidential race after controversy over a letter of support for a former partner who was convicted of raping a 15-year-old boy.
three of his supporters – Independent TDs Finian McGrath, John Halligan and Thomas Pringle – all formally withdrew their support today and Mr Norris announced at a press conference this afternoon that he would pull out of the race. Read More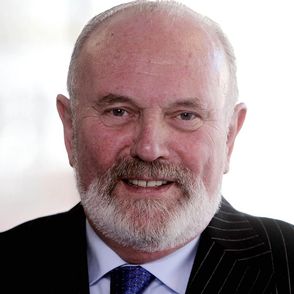 David Norris – We Love You!! by irishhomo.blogspot.com.
TUESDAY, AUGUST 2, 2011
EXERPT: It is deplorable of our politicians to judge David on his ex partners crimes, not only is it immoral, unethical but illegal! In this country, the law is here to protect us, and one of the fundamental rules of our society is that we are not held accountable for someonelses actions, regardless if your their friend, relation or indeed lover.
In the same respect, I expect that our authorities will be looking into the pasts of Fine Gael candidate Gay Mitchell and Labour's Michael D Higgins and their former partners, surely David's past isn't the only one going to be scrutinized and judged – it seems unfair not to check all of them don't you think, I for one will be looking very closely. Read more
Senator David Norris
www.norrisforpresident.ie
Firstly, let me say that I am overwhelmed by the good wishes I have received from the four corners of Ireland.
I would like to offer my grateful thanks and appreciation to all of my team which was composed of over 300 volunteers from across this country.
I would like to say that I respect and understand the decisions taken by the team and this has not in any way altered my appreciation for their contribution to the campaign.
I deeply regret the most recent of all the controversies concerning my former partner of twenty five years ago, Ezra Nawi.
The fallout from his disgraceful behaviour has now spread to me and is in danger of contaminating others close to me both in my political and personal life. It is essential that I act decisively now to halt this negative process.
I do not regret supporting and seeking clemency for a friend, but I do regret giving the impression that I did not have sufficient compassion for the victim of Ezra's crime.
I accept that more than a decade and a half later when I have now reviewed the issue, and am not emotionally involved, when I am not afraid that Ezra might take his own life, I see that I was wrong. Read the full release here
Blow to Irish senator David Norris's presidential bid over ex-partner's rape charge by Jessica Geen, August, 2:12pm
Gay Irish senator David Norris has suffered heavy blows to his presidential bid over a letter of support he wrote for his former partner who was charged with raping a 15-year-old boy.
Mr Norris, who was the favourite for the post, has now lost the support of several backers after the story emerged at the weekend.
He had an almost 30-year relationship with Ezra Yizhak Nawi and the pair remained together for four years after Nawi was convicted in 1997 of the statutory rape of the Palestinian 15-year-old. Read more
Norris withdraws from presidential election race. irishtimes.com, Tuesday, August 2, 2011, 18:02
IRISH TIMES REPORTERS
Senator David Norris has withdrawn from the presidential election campaign following the controversy over letters he wrote to the Israeli authorities seeking clemency for his former partner.
It emerged last weekend that Mr Norris wrote a letter in 1997 to the Israeli authorities pleading on behalf of Ezra Yitzhak Nawi, who had been convicted of the statutory rape of a 15-year-old boy.
Mr Norris's campaign suffered a serious blow last night when three Independent TDs withdrew their pledge to support the Trinity Senator's nomination. Read more
Gay senator David Norris quits Irish presidency bid bbc.co.uk, 2 August 2011 Last updated at 14:16 GMT
David Norris, the first openly gay candidate for the presidency of Ireland, has abandoned his campaign.
Mr Norris decided to quit the race after mounting pressure and calls for him to go.
Last week, it emerged Mr Norris wrote to an Israeli court pleading for clemency for his former partner Ezra Yizhak.
Yizhak had been accused of the statutory rape of a 15-year-old boy Palestinian boy in 1992.
He admitted the charge, pleading guilty and was convicted in 1997.
On Tuesday, Mr Norris said he had written the letter "out of love and concern".
Norris withdraws from Presidential race 02.08.11 TV3 5.30 News
David Norris has ended his bid to become Ireland's President. He'd been under intense pressure after three TD's withdrew their support for his nomination.
It follows revelations that he'd written a letter pleading for clemency for his former partner, who'd been convicted of statutory rape in Israel.
There was something of a media frenzy outside the Dublin City Centre home of Senator David Norris this afternoon as the Senator announced he was withdrawing from the campaign. Read more including Tv3's broadcast
International • irishcentral.com
David Norris withdraws from Irish presidential race- VIDEO
Child sex abuse case of former lover forced his departure
By MOLLY MULDOON,
IrishCentral.com Staff Writer
Published Tuesday, August 2, 2011, 10:51 AM
Updated Tuesday, August 2, 2011, 12:50 PM
Senator David Norris has announced his withdrawal from the Irish Presidential race, during a press conference this afternoon in Dublin.
His resignation comes after it emerged last weekend that the Senator had wrote a letter on government headed paper to Israeli authorities pleading for the clemency of his former partner Ezra Yitzhak Nawi, who had been convicted of the rape of a 15-year-old boy.
"My motivation to write the letter was out of love and concern. I was eager to support someone who has been very important and continues to be important in my life," he said during his address to reporters outside his home today. Read more