Do you fancy a change of scene??!!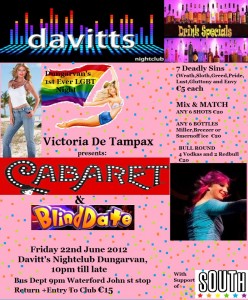 The hottest and best night club in town, Davitts is holding Dungarvans 1st LGBT night June 22nd.It is going to be the best and most fun Dungarvan has seen.
EnterTainment on the night:
The lush Ms Victoria De Tampax presents Cabaret and Blind Date show. Will you find your perfect match??! Meal voucher for the winning couple. Then party the night away in the club with 2 dance floors on 2 levels.
The wonderful and talented Barbara O' Meara will join Victoria to do a few songs on the night. (See Barbara on YouTube). ALSO DJ for the night will be the spin queen herself lady D.J. Shaz O'Rourke Mumford
We also have the lovely miss Lucy Luice from Cork's gay bar Chambers.
Drink promos on the night –
7 Deadly Sins Cocktails @ 5 euro… What sin are you
Mix and Mach any 6 shots for 20 euro
Mix and Match any 6 bottles of Miller, Breezer, Smirnoff Ice 20 euro
The classic BullRound 4 vodkas 2 Redbulls 20 euro
Best of all for all the Waterford guys and gals a bus will depart from Waterford at 9pm on John Street (outside Dignity) to Dungarvan. Transport, return and entry to club only 15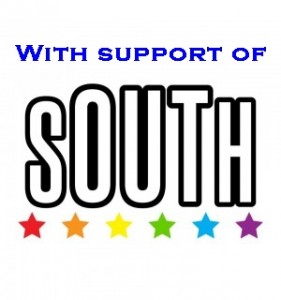 euro!
Dignity doing pre Dungarvan drinks from 7pm to 9pm.

Yes!
You will be brought back to Waterford at the end of night.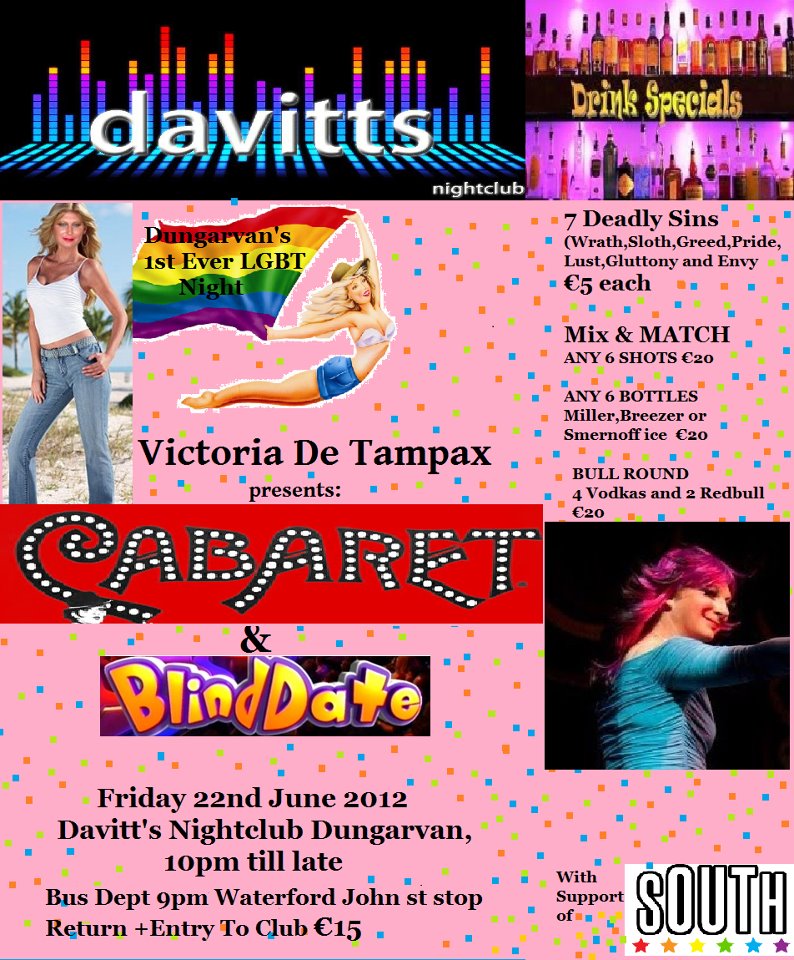 Ladies & Gents…

Let's turn Dungarvan PINK 🙂

A NYT TO REMEMBER

Your hostess with the mostess Victoria De Tampax