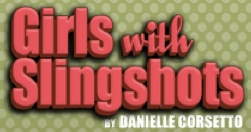 Girls with Slingshots
October of 2004, Danielle Corsetto began Girls With Slingshots, a couple of years later she was doing the strip full-time. It's now updated 5 times a week at some god-awful hour.
Drink, Drag, &  regular Lesbian characters. The strip is centred around
Hazel Tellingtons
"The Lush"  (Str8) and her orbiting friends. follow the from the
start
, humorous, silly & sometimes sad.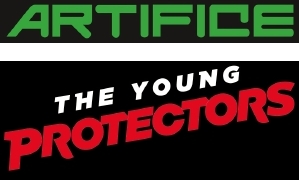 Artifice is a sci-fi webcomic created by writer Alex Woolfson (me) and artist Winona Nelson that has now finished, so you can read the complete story from beginning to end.  An android soldier fights for love and survival vs. an evil corporation.
The Young Protectors: Engaging the Enemy is a multi-chapter superhero webcomic created by writer Alex Woolfson, penciler Adam DeKraker and colorist Veronica Gandini. It updates every Saturday.

Venus Envy this is one of The longest running web comics I have come across. The growth of an artist. Venus Envy is a typical high school romantic comedy, with the welcome addition of lesbians, crossdressers, and of course transsexuals. The story follows Zoë, a teenage male-to-female transsexual, as she comes of age, tries to keep her secret, and tackles life's challenges. Updates erratic but worth it. From the Start
Founded by girl geeks and members of the slash fandom,

scans_daily strives to provide an atmosphere which is LGBTQ-friendly, anti-racist, anti-ableist, woman-friendly and otherwise discrimination and harassment free.
Prism Comics is a nonprofit organization that supports lesbian, gay, bisexual and transgender (LGBT) comics, creators, and readers.
The Gay League is an online community for Gay, Lesbian, Bisexual, Transgendered, Transexual, and just plain friendly comic fans, collectors and creators worldwide. The purpose of the Gay League is to have a safe, hate-free, fun enviroment to read about, discuss, review, discover, trade, buy, sell, and learn information about comics – and make some friends online along the way. If you're seeking a particular LGB or T mainstream/ offline comic character you'll likely find them here.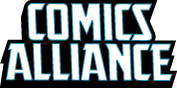 The Comics Alliance