LGBT South East Awards 2012



Friday, 1 June 2012 @ 20:00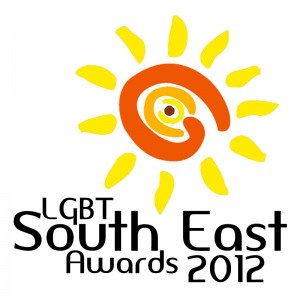 The MOJO Lounge, 17 JOHN STREET, w1 Waterford, Ireland
The 2012 LGBT South East Awards will take place on June 1st in The Mojo Lounge Waterford hosted by Joanna Ryde followed by DJ Chloe til late. Finger food and champagne reception are included and tickets are €10!
Public nominations are complete and can be seen at www.southlgbt.com/awards
South East based awards are open to anyone in Carlow, Kildare, Kilkenny, Tipperary, Waterford, Wexford and Wicklow. There are also a number of all-Ireland awards open to anyone. After the public vote, winners will be chosen by representatives of sOUTh, Out For The Weekend, Gay Wexford, LGBT South Tipperary, Sunrise and Gay Bray.
Ministry Of Sound World Tour 2012 @ Metropolis Nightclub

By Metropolis Wexford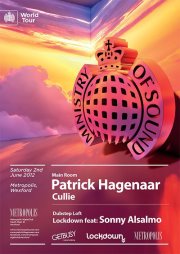 Date: 2 June at 10:00 until 3 June at 02:00
Location: Metropolis Night Club
Metropolis Night Club & Get Busy Promotions proudly present
World renowned & famously long standing clubbing brand
MINISTRY OF SOUND – World Club tour 2012
: : : MAIN ROOM : : :Dutch International Superstar DJ PATRICK HAGENAAR jets in to the sunny southeast for this Bank Holiday headline event @ Metropolis Night Club and promises to raise the roof off the main room on Saturday June more…
FB EVENT: .facebook.com/events/
Help me celebrate the release of two more books as paperbacks!·
By K'Anne Meinel Author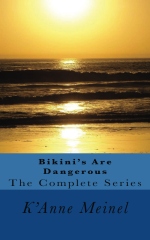 Monday at 00:00 – 4 June at 00:00 in CDT
Createspace.com/3876072 Bikini's Are Dangerous…The complete Series
createspace.com/3875982 Erotica Volume 1

If you are "attending" you are 'buying' one or BOTH…THANK YOU!

Grand Bingo special
Bingo

EVERY

Wednesday night @ the Forum, Waterford with sOUTh and LGBT Parents Southeast




Open to everyone  • friends • family • nans to nuns  etc.

€5 a book of ten games
Doors open 7.30pm • Eyes down 8.30pm
Sunrise LGBT Kildare (Newbridge Branch)



By Sunrise Lgbt Kildare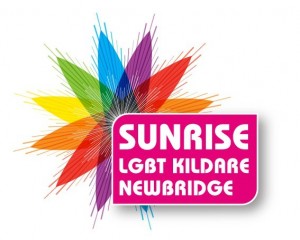 Thursday, 7 June 201219:00 until 20:30
Location: Kildare Volunteer Centre, Cutlery Road, Newbridge, Co. Kildare
First I guess I'll get this out of the way anyway, sorry we've not had a meeting in a while but unfortunatly the Coffee shop where we used to meet has closed down, so over the past few months we've been working to get a new place well we've found it woop woop woop…..
Coffee and a chat simples…..
Nothing too heavy so don't be worrying just pop along and say Hi…
Hope to see you all there….
Guys and gals remember any questions or queries call or text 085 740 9988 Cris has the phone and is always happy to help…
Here's the location on google maps
GAY ARKLOW / Wicklow



Arklow LGBT Social Gathering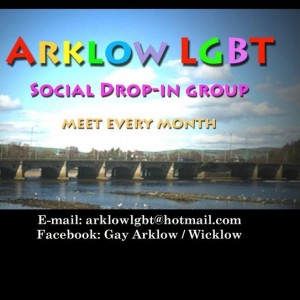 GAY ARKLOW / WicklowFriday,
8 June 2012, 19:30 until 22:00
For details: e-mail arklowlgbt@hotmail.com
We meet again!
The gathering is for all LGBT people in the Arklow and surrounding area. All friends, family etc., of LGBT people that wish to attend, are very welcome to meet with us after the gathering, when we go for a drink in a local bar.
The group is only open to people who identify as LGBT.
Facebook group
e-mail arklowlgbt@hotmail.com
Dining OUT
Public event · By
Out For The Weekend
Saturday 16th June,  18:30
The Grapevine, Rose Inn Street, Kilkenny
More food, wine and banter with OUT For The Weekend Facebook: OutForTheWeekend Website:OUTForTheWeekend.ie

The Solatice Midsummer CabaretPublic event · By Cáca Milis Cabaret
Retro songs, Mystical readings and more!
Friday, 22 June 2012, 21:00
Tickets €10.
Wexford Arts Centre, Cornmarket, Wexford Town, Wexford, Ireland
The Cáca Milis Cabaret will be celebrating the longest day of the Celtic summer with a fantastic, diverse evening of music, poetry, literature and dance for your entertainment pleasure.  … more
For any questions, get in touch at: cabaret@cacamilis.org
For bookings, see: www.wexfordartscentre.ie or phone 053-912-3764.
Please see more at The Cáca Milis website at: www.cacamilis.org
Victoria de Tampax in Dungarvan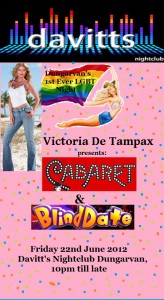 ITS OFFICIAL!!!! Dungarvans 1st LGBT nyt will take place on the 22nd of June in the hottest venue in town, Davitts Nightclub Dungarvan.
Entertainment on the nyt will be Cabaret show and a version of the Blind date t.v show hosted by the fab Victoria de Tampax.
You myt just find your perfect match xx
A Bus will be provided from Waterford to Dungarvan and even better for those travelling the bus will take u home again at end of nyt… more
So come on my fabulous peeps,
Tell every1 u know…
Lets turn Dungarvan PINK 🙂
A NYT TO REMEMBER
The bus will depart from Waterford at 9pm onJohn Street (outside Dignity) to Dungarvan. Transport, return and entry to club only 15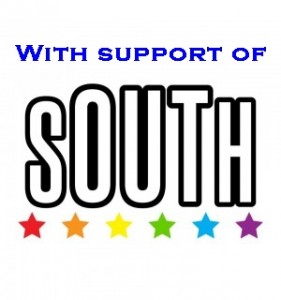 euro!
Dignity doing pre Dungarvan drinks from 7pm to 9pm.

Dublin Pride 2012
22nd June – 1st July 2012
30th June (Pride Parade)
www.dublinpride.ie
facebook: DublinPride
Theme: Show your true colours