Autumn 2012 see's the first Newsletter from LGBT South Tipperary. Traditionally Newsletter's are an excellent method of keeping a groups supporters up to speed with what's happening. This is your chance to learn more about the LGBT scene in South Tipperary. Subcribe now to the LGBT South Tipperary Newsletter by emailing lgbtsouthtipp@gmail.com
•     Survey says 40% of Transgender people attempt sucide.
•     Head Shave & Head Dye raised €1000
•     Mr Gay Tipperary, David Fallon ready to head for Dublin
•     Gay dad speaks at local LGBT Seminar
•     Transgender awareness meeting in December
•     Poul of LGBT Diversity running training seminar.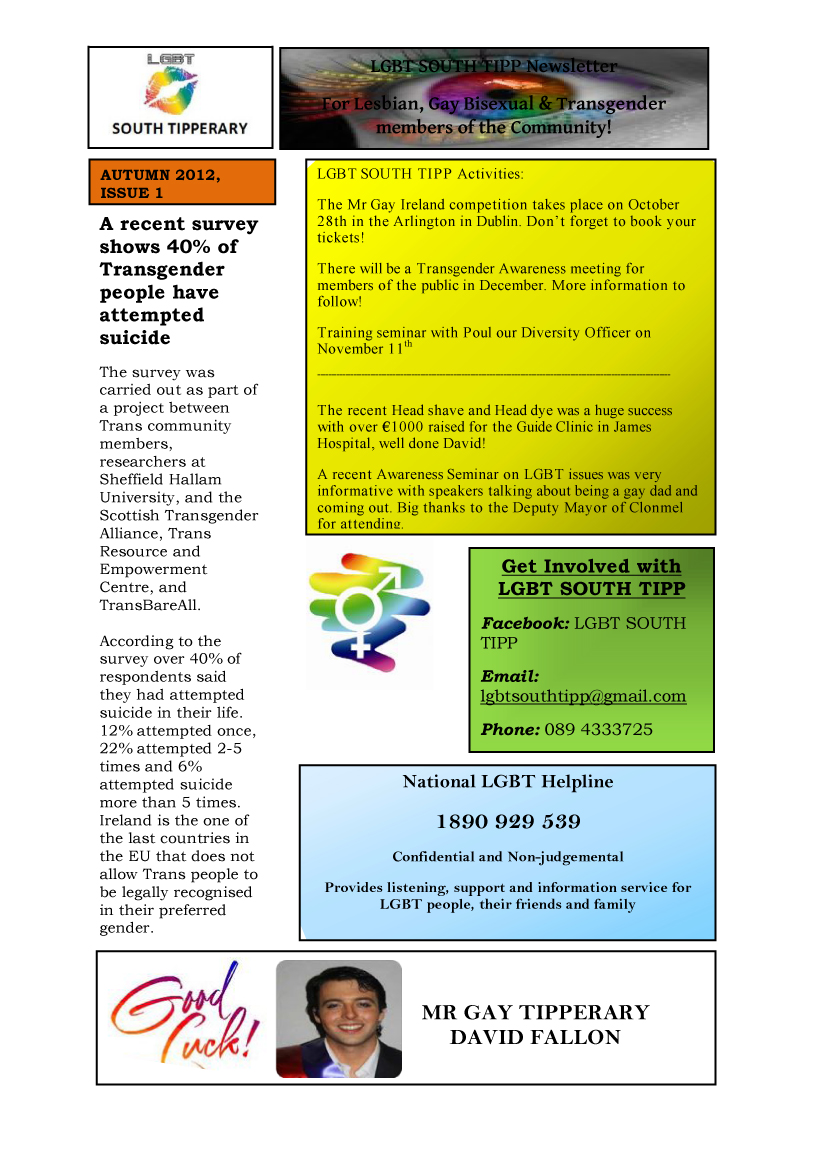 LGBT South Tipperary NewsLetter Lgbt South Tipp News letter 1 Download
Contact us to be added to our SMS service which sends out regular updates on LGBT South Tipperary events.
Text your First name to 0860529230