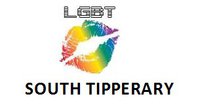 Awareness Seminar.
Thursday 13th of September 2012.
On Thursday September 13th 2012 LGBT South Tipperary took its step on the road of our awareness campaign for the community of LGBT South Tipperary.
Our first event took place in Hearn's Hotel Clonmel in which the committee has been given the use of the venue for our meetings and training sessions and we at the group would love to thank Fergal Jamie and all the staff for the support they have shown us over the last number of months.
The speakers were from all over and our first speaker was Kevin Kelly is the chairman and founder of the LGBT South east parents group. Kevin spoke of the work that the group does and has given us the views of living as a parent who is belong to the LGBT community and this was well spoken about in his delivery that he gave.
Our second speaker of the night was the current Mr. Gay Tipperary, David Fallon who gave a wonderful insight into his life as growing up gay and how it affected him and the way people treated him and how it made him stronger and to go on and take part in the Mr. Gay Ireland heat that he won.  He spoke of the future of himself and the group of LGBT South Tipperary
The third speaker was Poul Walsh Olsen from LGBT Diversity the midlands regional officer. South Tipperary is part of the area he covers. Poul spoke highly of the work that we've done and continue to do. He was delighted to have been invited and thanked us all.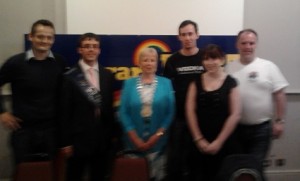 Finally our guest of honor was the deputy mayor of Clonmel Cllr. Theresa Ryan who spoke highly of the group and has said that she was delighted to have been invited and has offered to help the group if possible.
As chairperson Thomas Ryan ended the seminar by thanking people and all those who helped to make our first awareness night a success.
Please stay tuned to our facebook page for more updates on the next leg of the campaign and to watch out for the wonderful leaflets that has been made and will be sent around South Tipperary really soon.
Contact details for LGBT South Tipperary are:
Phone Number: 089 4333725
Email: lgbtsouthtipp@gmail.com
Facebook: www.facebook.com/LGBTSOUTHTIPPERAY