Sunrise LGBT Kildare (Newbridge Branch)
By Sunrise Lgbt Kildare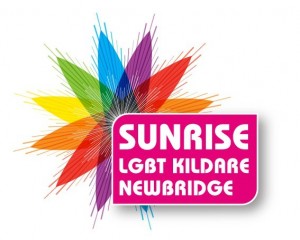 Thursday, 5th July 2012
19:00 until 20:30
Location: Kildare Volunteer Centre, Cutlery Road, Newbridge, Co. Kildare
Coffee and a chat simples…..
Nothing too heavy so don't be worrying just pop along and say Hi…
Hope to see you all there….
Guys and gals remember any questions or queries call or text 085 740 9988 Cris has the phone and is always happy to help…
Here's the location on google maps
This will be a themed Board Games night. So if you want to bring a board game with you, please do! Also feel free to bring any munchies. Tea and Coffee will be provided as usual. Afterwards, we will go to a local Bar for a drink or two.

This social drop-in group is open to everyone that identifies with being LGBT.

"Can we bring straight friends?"

Friends are welcome to meet up with us after the gathering at 9.30pm.

@pridefriday.midlands Would really appreciate if you could share this…

Really want to make sure everyone knows about, support is just overwhelming! People just dissapointed when they miss it so please please share so lgbt people get to arrange to come along to this fun filled night =D if you have a noticeboard or somewhere good to put posters please pm me and ill send U posters… Many thanks =D

Pride Friday • Midlands
Gay Party Night

Skoolz OUT

Friday 6th July
21:30 til Late
Loughreys, Tullamore

DJ Proud Mary on the decks




Open to everyone  • friends • family • nans to nuns  etc.

€5 a book of ten games

Doors open 7.30pm • Eyes down 8.30pm

Contact Kevin @ 086 720 0634 or via the website at lgbtparentssoutheast.com

Dundalk Pride 2012

12th of July and finishing on Saturday 14th.
dundalkpride.com
facebook: DundalkPride

SafeTALK Suicide Prevention Training hosted by TENI

When: Thursday •19:00 until 22:00
Location: Cheshire Homes Waterford Johns Hill
Everybody welcome! Pls contact Tracy on 0861629788 to confirm your place.(or facebook) If you dont pass on your name you wont have a cert 😉
safeTALK is a training that prepares anyone over the age of 15 to identify persons with thoughts of suicide and connect them to suicide first aid resources. Most people with thoughts of suicide invite help to stay safe. Alert helpers know how to use these opportunities to support that desire for safety. As a safeTALK-trained suicide alert helper, you will be better able to:
move beyond common tendencies to miss, dismiss or avoid suicide;

identify people who have thoughts of suicide;

apply the TALK steps (Tell, Ask, Listen and KeepSafe) to connect a person with suicide thoughts to suicide first aid, intervention caregivers.
Powerful video clips illustrate both non-alert and alert responses. Discussion and practice help stimulate learning. Learn steps that contribute to saving lives.
FaceBook: event
5-A-Side Soccer Challenge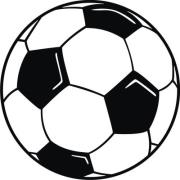 Every Thursday 19th July to the 16th of August Starting 7pm (19:00 until 21:00)
Waterford Pride 5-A-Side Soccer Challenge Final
4 Qualifying rounds 19th, 26th July & 2nd, 9th August
FINAL to be held on Thursday 16th August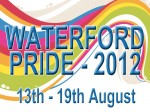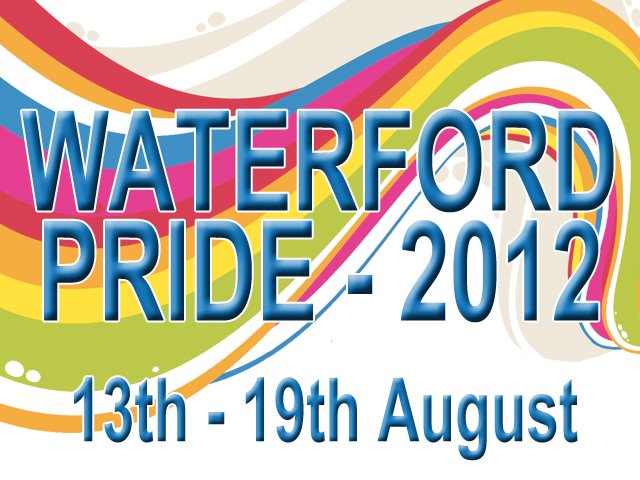 Anyone interested in taking part please contact us on info@waterfordpride.com
All proceeds to Waterford Pride 2012
VENUE: The People's Park, Waterford City
ADMISSION: €2 Per Person Playing
Facebook event link





Seeking competitors in the Mr. Gay South Tipperary heat on the 20th July Bar 4, O' Keeffe's, Clonmel.
Deadline for applicants is 15th July.
email lgbtsouthtipp@gmail.com for application or message us here on facebook. Alternatively phone 089 4333725 and leave a message we will respond.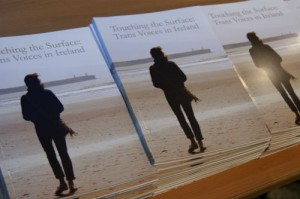 Transgender South-East in association with Transgender Equality Network Ireland (TENI) & sOUTh
Cordially invites you to the Trans Voices 'Touching the Surface' Book Launch
• Friday 20th July 2012
• 7pm-8.30pm
• Bishops Palace, The Mall, Waterford City
The Mayor of Waterford Councillor Jim D'arcy will officially launch this first ever book of its kind in Ireland
Canapés, wine, tea, Coffee and Light refreshments will be served
A number of guest speakers will join us on the night
Please RSVP by Tuesday 17th July (if possible) to Vanessa@teni.ie
Phone; 085-1477166
Facebook: event
Belfast Pride 2012
28th July – 4th August
Saturday 4th August (Parade Day)
www.belfastpride.com
facebook: belfastpride
twitter: @belfastpride
Theme: Pride of the Sea