Wexford LGBT Youth groups • Friday's • Saturday's every week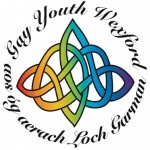 @gayyouthwexford LGBT Gorey Youth group Friday from 6 – 8pm in Gorey Youth Needs
Lesbian, Gay, Bisexual and Trangender & friends Youth Dropin, "Woodstock Hall", Lower Esmonde Street, Gorey, Co. Wexford. • 16 to 24 year olds welcome • Friday evenings.
Every week see our Facebook page for details. Wexford transport bus & rail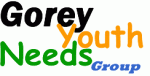 @gayyouthwexford LGBT Wexford group is in the Cloisters fdys, francis St, Wexford town. Saturdays from 4 – 6pm   Ages 16 to 24 year olds welcome . Cafe outreach once a month.
See Facebook page for details. Wexford transport bus & rail
Mr Gay Dignity • Friday 7th September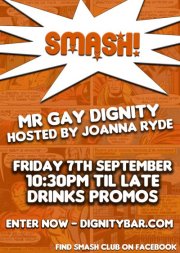 Dignity is teaming up with Smash! to bring you Mr Gay Dignity! The winner will join Mr Gay Waterford as the second Waterford entry at the Mr Gay Ireland final in Dublin in October.
Hosted by Joanna Ryde with DJ Duggan playing til late. To enter get in touch with us here.
Dance, drink and have a smashing night.
You know you want to!
Facebook event • Facebook Smash Club page
2nd Gay Kildare


Sunrise Lgbt Kildare
Saturday, 8 September 2012 • 20:30
Location: Derby House Hotel, Kildare
Hi guys well the time has come to search for our Ms & Mr for 2012/2013.. So if you are interested in becoming the new title holders of Kildare please contact Sunrise for an application form and get it back to us as soon as you can please..
Article
2nd Gay Kildare -•- Saturday, 8 September 2012 -•- Derby House Hotel, Kildare
email sunrise.lgbt@gmail.com or
Give Cris a call at 085 740 9988
Lgbt South Tipperary Awareness Seminar.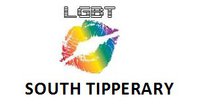 Thursday, 13 September 2012 19:30
Hearns Hotel Parnell Street Clonmel.
This is open to members of the lgbt community in Tipperary and anywhere else. The theme is awareness of lgbt people in South Tipperary and that there will be many speakers at this on the night.
For more details you can contact by texting 089 4333725 are email us lgbtsouthtipp@gmail.com
• Facebook event •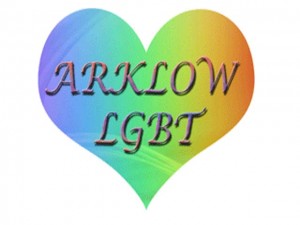 Arklow LGBT Gathering
GAY ARKLOW / Wicklow
• Friday 14 September 2012
• 19:30 until 21:30
• The usual venue
• Hope you can make it to our September gathering at the usual venue and afterwards for a drink in a local bar.
•
Facebook event

Smash! – The Temple, Carlow
By Smash Club
Friday, 14 September 2012
Smash! is a new clubbing experience. The concept is simple – take a venue, throw in some of the best-loved drag queens around, mix with the hottest DJs out there and add a little sparkle!
Smash! brings you the best in chart & pop music, drinks promotions and entertainment. The team has years of experience in LGBT clubs around Ireland with drag stars Joanna Ryde, Charmin Eletrik and Divalicious hosting and DJ Shaz on the decks.
Dance, drink and have a smashing night. You know you want to!
Facebook event • Facebook Smash Club page
Ms & Mr Gay Wexford • Coronation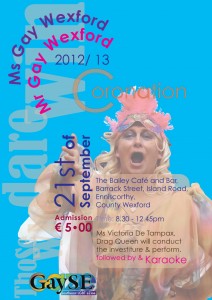 Date: 21st of September
Location: The Bailey Café and Bar, Barrack Street (Island Road), Enniscorthy, County Wexford. 
Time: 8•30 – 12•45 pm 
Admission € 5•00
Ms Victoria De Tampax, Drag Queen will conduct the investiture and perform on the night. Then it's your turn, the show will be followed by Karaoke.
.
Pride in Newry Saturday 22nd – Sunday 30th

GayWaterford Heats  • Mr Gay Waterford 2012 •  28th September 2012
Mr Gay Waterford 2012
28th September at 10 pm
Mojo Revolution Gastro Bar
Mr Gay Waterford 2012 which is taking place in Revolution Gastro Bar on the 28th September @10pm… We has a few guys entered into it already. Mr Gay Ireland is on the Oct bank holiday weekend in Dublin and its a fantastic weekend.
Ciaran Rossiter MrGay Waterford has had a fantastic year… If anyone is interested pls leave a message an we will get back to you. cheers.  gaywaterford.heats@facebook.com
Facebook Profile gaywaterford.heats
Training Workshops Offered to the LGBT community • 29th September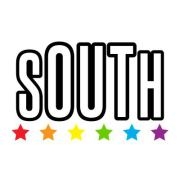 Hi everybody
Our first training is getting close! Its the 29th September for Group Dynamics, this is a fabulous, invaluable and fun learning opportunity for you and anyone within your groups/area etc, please make sure to pass the details onto anyone you think this might benefit and get back to me.
It is happening in Waterford 10am -4 pm (location tbc) with lunch provided (nom nom! ) There is also travel expenses paid for anyone attending. Toddy Hogan is the presenter for the day, she is great and we are guaranteed an enjoyable day.
It's an opportunity that cannot be missed for you and your work/group colleagues and it's free thanks to LGBT Diversity! I would be grateful if you can get back to me ASAP as Ineed to give numbers for the room and the lunch.
Thanks so much and look forward to hearing from you very soon!
Tracy
0861629788
Disco Inferno • Kilkenny • Out For The Weekend • 29th Sept
Nixon on watergate, Parliament Street, Kilkenny, 9pm til late, Free: Admission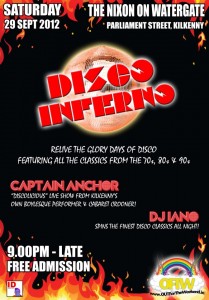 It's a new monthly night that starts on Saturday 29th September at 9pm. Each month will have a theme and this month it's all about the glory days of disco! DISCO INFERNO is the order of the day so expect to hear classics from Donna Summer, Sugarhill Gang, Chic, Chaka Khan, Barry White and loads more! 
Hopefully you'll be able to make it to the event to shake your groove thang with me. Captain Anchor is delivering a 'Discolicous' set of anthems for his show! Entry is free, drinks promos galore and some mighty fun times are in store. So what are you waiting for!! 
Cheers,
Ian
PS – Please RSVP to the event by clicking 'join'… Facebook EVENT