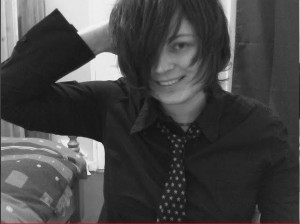 We're huge fans of Bab's O'Mearas Music here at GaySE.net. Some of you know her from the Wexford, Tipperary and Waterford scenes others have been lucky to have caught her perform live, elsewhere.
Barbara is playing tonight 20th in the 'Rock' section of 'Dignity X Factor', in Dignity Bar, John Street, Waterford.
Due to unforeseen circumstances I can't be there but any pics you forward of the occasion would be most welcome. (Some will be published with credit you the photographer)
So tonight if you're 'OUT and abOUT in Waterford, you won't regret heading down to Dignity Bar to support Barbara.
Doors open 8.00pm • Show begins 10.00pm • Admission € 5.00
Good luck tonight Bab's
Catch up with Bab's on You Tube • 83undercover
Of course good songs should be covered how else can they be expected move generation to generation.