Congratulations to Cormac Gollogly and Richard Dowling
Ireland's first same sex marriage takes place in Clonmel, Tipperary.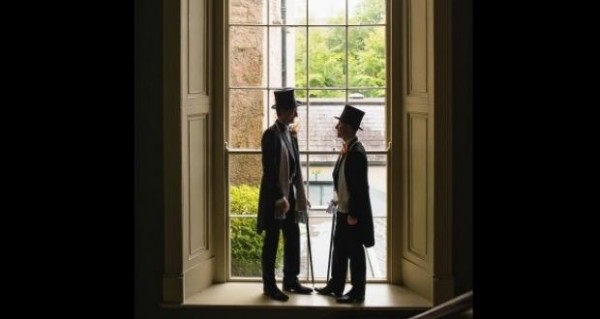 Irish News Ireland's first same sex marriage has taken place in Clonmel between Cormac Gollogly and Richard Dowling. The couple's ceremony happened in Clonmel, Co.Tipperary at 8.30 this morning. Video: Bryan O'Brien
Link to the historic part of the Ceremony & interview http://bcove.me/5v068oz9
Ireland's first same-sex marriage to take place this morning
by Dick Ahlstrom Irish Times Science Editor
Irish officialdom began recognising same sex marriage on Monday, following passage of the Marriage Act 2015. It was only then that the registration procedures for Tuesday's ceremony could be finalised, said senior registrar for south Tipperary Mary-Claire Heffernan.
She as wedding solemniser will preside and the happy couple are scheduled to revoke their civil partnership and enter into full matrimony at 8.30 am in Clonmel.
"This really brings to fruition what we wanted to happen on September 18th, so this is the icing on the cake," said Mr Gollogly, a Dublin-based barrister.
They already enjoyed an elaborate civil ceremony and reception complete with top hats and tails, surprise fireworks and a honeymoon in the Maldives.
In contrast, this morning will be a short and low-key event – despite its historic nature. No family is involved and two women working in the office will serve as witnesses.
"We didn't want to detract from the main ceremony and debated what to do," said Mr Gollogly. "We decided to keep it simple and decided to have lunch with the families in Dublin."
Even so, they were keen to become the first same sex marriage on the books. "They have been planning this for the last two weeks and waiting to see when we could do it," said Ms Heffernan.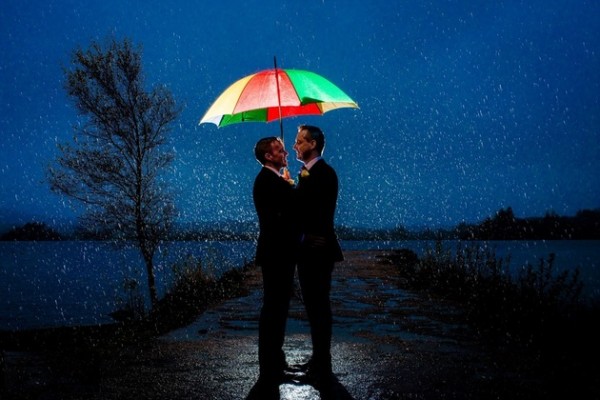 Source: Paul McGinty, Ghorm Photography • The photo is of Wayne Gough and DJ O'Hanlon from Lordship, Co. Louth, and was taken at Harvey's Point in Donegal.
Record books
Anyone registering for marriage must wait three months before a ceremony could be held, but this does not apply if there is an existing civil partnership. You register intent but can then be married the next day, she said.
Full article & other coverage here>