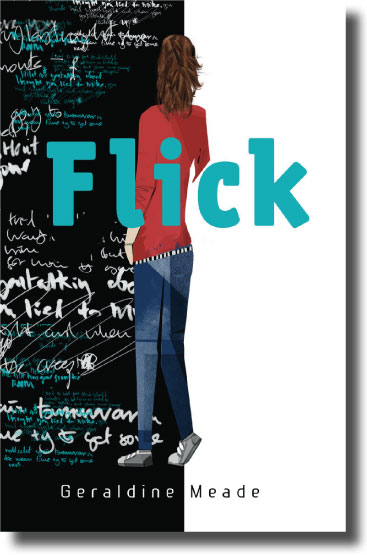 Little Island is proud to present:
Flick
The debut novel by
Geraldine Meade
Available 1 April 2011
Price €8.99/£7.99. PB, 288pp.
ISBN 978-1-908195-01-2
Felicity Costello, aka Flick, is pretty much like any other sixteen-year-old – except for one difference. A difference she doesn't want anyone else to know about. A difference she hardly admits even to herself.
Flick is a brave and important first novel which tells the story of a girl torn apart by pressure to conform to what her peers think is 'normal'. Geraldine Meade fearlessly explores a teenage girl's dark journey as Flick struggles to resolve a conflict within herself that seems insurmountable through her own eyes and which she feels would shame her in the eyes of others.
Flick's reckless behaviour and its inevitable consequences as she struggles with the secret of her sexuality is all too true to life for so many teenagers. Meade has created an inspiring character who, instead of succumbing to darkness, finds the courage to realise that you can't help who you fall in love with.
As honest as Judy Blume, as shocking as Melvyn Burgess, Flick is a significant addition to Irish young adult literature and is necessary reading for teenagers and adults alike.
Geraldine Meade lives in Dublin. 
For review copies, interview requests or
further information please contact:

Elaina O'Neill, Little Island, 128 Lower Baggot Street, Dublin 2.
Tel: 01 6022621. Email: elaina.oneill@littleisland.ie