Watermarks Exhibition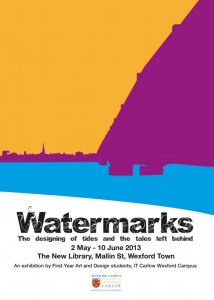 The designing of tides and the tales left behind"
Watermarks is a new look at the Wexford maritime environment hosted by the Wexford County Library. The art works by the students of the Wexford Campus, IT Carlow represent a variety of aspects of the shifting, sheltering water as it flows, streams and meets the sea at the heart of Co. Wexford.
From composing unique sea maps, making models of the coast and casting fish of the ocean, the students have captured the character of our river and it's immersing destination. Not only the natural world have been taken into consideration but also our community as the works include video stories of fishing and the unique sailing cott An Cruidin from the Southend Family Resource Centre, mounted on the library roof.
This dynamic exhibition will run from May 2nd to June 10th.

☆☆☆ Gay Wexford – Bank Holiday Social – Sun May 5th ☆☆☆
Gay Wexford invites you to join us for our May Bank Holiday Social Event.
The evening will commence casually at 9:00pm @ Central Station bar
facebook.com/centralstationwexford
Central Station Bar is located on North Main St – Beside Ulster Bank
Complimentary finger food will be served at 10pm
Resident dj will be on hand to spin the biggest tunes and play some fun party games – he will have some free cocktails for the winners.
At 11:30pm we will move to the Penthouse VIP Lounge @ the adjoining Metropolis Night Club – Entry of course will be FREE & is reserved exclusively for Gay Wexford Guests.
facebook.com/metropolisnightclubwexford
Metropolis wile be hosting 'The Big Remix' event that night which is a night of all your favorite current chart, pop & rnb tracks mixed up for the main room 🙂
We really hope you can join us
Gay Wexford Committee
Arklow LGBT Social Drop-In Group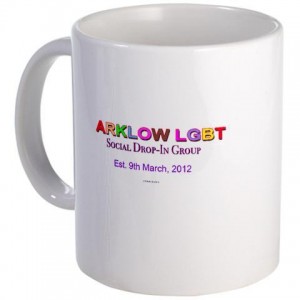 • Friday, 10 May 2013 19:30 until 22:00
• Arklow Community Action
• House no:2, Crosscare Houses, Collins Road Co.Wicklow Arklow
• The May gathering is approaching, can you slot it into your diary and make it for the 10th? It will be an evening of chit-chat, laughter, catching up and of course plenty of tea/coffee and biscuits
Architects Give Their Time for Free

Isabel Barros Architects are pleased to announce their participation once again in this year's "Simon Open Door" initiative.
Each year, the initiative sees architects nationwide give up their time for free to offer hour-long consultations to members of the public in return for €50.
Anyone looking to build, renovate or extend their home or business may be interested in this initiative.
Isabel Barros Architects will offer an hour long consultation in return for a donation of €50 to charity. All of the money raised goes towards the work of the Simon Communities of Ireland.
The Simon Communities of Ireland work with people who experience homelessness and housing exclusion in Ireland.
With almost €300,000 being raised for the charity over the years, the wonderful partnership between the Royal Institute of the Architects of Ireland and the Simon Communities of Ireland provides hundreds of consultations with a registered Architect every year.
"This is an excellent initiative where anyone can get practical advice on a range of issues, while helping the homeless," said Wexford based RIAI architect Isabel Barros. "For us, Architects, it is a unique challenge but people always get amazed about how much can be done in one hour."
You can sign up for an appointment with Isabel Barros Architects on either Saturday 11th May or Sunday 12th May, just log in at www.simonopendoor.ie.
###
Contact:
Isabel Barros
053 91 789 57
isabel@isabelbarrosarchitects.ie
isabelbarrosarchitects.ie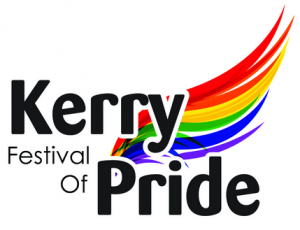 Kerry Festival of Pride
Come and visit Kerry!

20th – 26th May 2013
" I Alice I " – 22nd May
Film Club – 23rd May
Battle of the DJ's – 24th May
Festival Gala Night – 25th May
Family Fun Day – 26th May
Waterford Pride Mardi Gras 2013
27th May – June 2nd 2013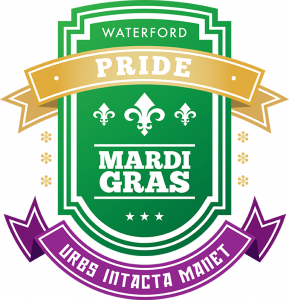 Monday, 27 May 2013
Waterford Pride Mardi Gras Festival is an event celebrating diversity in Waterford City, Ireland. Come join us from May 27th to June 2nd 2013 in the sunny South East.
Visit WaterfordMardiGras.com for more details.
Monday 27th May
Official Launch – Medieval Museum – 7pm
Relaxation Evening – Edmund Rice Youth Centre – 8pm
Ghost Walk – Edmund Rice Youth Centre – 11pm
Tuesday 28th May
Mardi Gras Cup Final – Crystal Sports Centre – 9pm
Wednesday 29th May
Ms Gay Waterford & Ladies Night – Dignity – 9pm
Thursday 30th May
arTy farTy – Edmund Rice Youth Centre – 7pm
JoJo's Live Lounge – Dignity – 9pm
Friday 31st May
Youth Group – Cafe Loco – 6pm
Pool Party – Dignity – 9pm
Saturday 1st June
Mardi Gras Youth – Cafe Loco – All day
Afternoon Tea – Costa Coffee @ Odeon – 12pm
Parade – The Plaza – 3pm
Street Party with Grenade – Railway Square – 5pm
Pride Night with Faye Tozer – Dignity – 8pm
Sunday 2nd June
Picnic Party & The Waxies – Railway Square – 12pm
Mardi Gras Ball – Dignity – 9pm