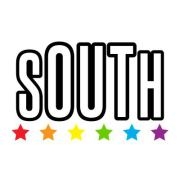 Hi everybody
Our first training is getting close! Its the 29th September for Group Dynamics, this is a fabulous, invaluable and fun learning opportunity for you and anyone within your groups/area etc, please make sure to pass the details onto anyone you think this might benefit and get back to me.
It is happening in Waterford 10am -4 pm (location tbc) with lunch provided (nom nom! ) There is also travel expenses paid for anyone attending. Toddy Hogan is the presenter for the day, she is great and we are guaranteed an enjoyable day.
It's an opportunity that cannot be missed for you and your work/group colleagues and it's free thanks to LGBT Diversity! I would be grateful if you can get back to me ASAP as Ineed to give numbers for the room and the lunch.
Thanks so much and look forward to hearing from you very soon!
Tracy
0861629788
 Training Workshops for the LGBT Community in the South East.
Autumn 2012
Workshop
Description
Date, Time & Venue
Group Dynamics

(Trainer: Toddy Hogan, LINC)




This workshop will explore how effective and respectful team work and communications, within and outside community groups, can help build capacity within the group.

This training aims to provide you with the ability to:

Understand what it means to be a community group and how groups work best.

Exercise good communication skills, including verbal and listening skills, use of language, presentation, and so on.

Reflect on and understand the importance of personal versus professional responsibility/interaction within the group.

Develop effective and respectful team work and communications, within and outside the group

Effectively manage conflict or disputes within the group

Saturday 29 September 2012

10:00 am – 4:00 pm

Waterford TBA

Developing a Business Plan / Action Plan

(Trainers: Brona Cloonan and Anne Eustace)







What makes a group strong is having a clear vision of where it is going, and how it is going to get there. This training aims to help groups develop a 3 year Action Plan that includes a section on how projects will be funded.

Participants on the course will be offered further mentor hours from the instructors as they work towards developing their 3 year Business Plan.

This training and consultation aims to help you:

Identify the mission, goal and structure of your group

Identify the needs of the group and the community being served

Identify specific training and support needs

Identify funding opportunities (including exploring need for charitable status, if any)

Implement strong management skills (managing the group, its structures and processes; managing volunteers; managing drop-ins and events)

Develop a Business Plan.

Saturday 6 October 2012

10:00 am – 4:00 pm

Waterford TBA

Developing and Communicating A Message 

(Trainer: Toddy Hogan, LINC)




The message groups project to the community, and to the mainstream, is an important part of how they see themselves. This workshop will assist your group in developing a strong and clear message and a plan for how to communicate it. 

This training aims to provide you with the ability to:

Identify the Mission, goal and structure of your group

Develop a clear message for the group, and adapt that message to suit LGBT and mainstream recipients.

Identify the range of communication methods available, and how to effectively use them.

Connect with and build relations with active members of the wider LGBT community (including groups/communities in other counties) and mainstream organisations

Develop effective media sources in your area, including radio, newspapers, Facebook and other social media

Saturday 3 November 2012

10:00 am – 4:00 pm

Waterford TBA