Most of the information on this page ceased to be usefull after the Marriage Equality referendum. However it is important to acknowledge those who stood up and made a difference. May all involved in this endeavour continue in good health & happiness.
Thank You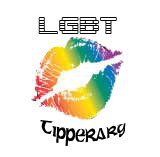 We are a small community growing every two weeks. We're trying to recruit people, promote gay awareness and expand to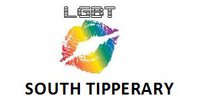 all area's of Tipperary.
LGBT-South-Tipperary
Facebook Page
Facebook group
email • tipplgbt@gmail.com
Google Profile
Twitter • @lgbtsouthtipp
Gay South Tipperary
The purpose of LGBT (Lesbian, Gay, Bisexual and Transgender) is:
To build a visible, tangible LGBT community in South Tipperary.

To represent the interests of the LGBT community in South Tipperary; in dealings with Government and State agencies, South Tipperary Local Authorities and other community,voluntary and commercial organisations.

LGBT South Tipperary expects its members to conduct themselves in a dignified and respectful manner. Any abusive behaviour, including but not limited to: using offensive language, bullying, harassment, sexual harassment and financial solicitation of fellow members or when acting on the group's behalf, is unacceptable. Where the welfare of members is at risk, LGBT South Tipperary may exercise its right to immediately exclude the perpetrator from all LGBT South Tipperary activities. Where a criminal offence is suspected the Gardai will be informed.
At present we are based in Clonmel. We meet every two weeks and hold a number of annual events such as Mr Gay South Tipperary, Miss Gay South Tipperary, Alternative Miss Tipperary amongst a few with other ideas in the melting pot for 2011 -2012.  Our year starts in May!  We arrange social gatherings and outings.
Most of our support comes from friends, families and I guess you'd call them 'fans' lol, in the straight community.  We hope to set up a Youth LGBT Group in the very near future to help young teenagers who are or feel they might be gay to cope with the added pressures, the discrimination and bullying that often is attendant upon 'Coming out', or even staying in for that matter and being left alone.
Contact us to be added to our SMS service which sends out regular updates on LGBT South Tipperary events.
Text your First name to 0860529230