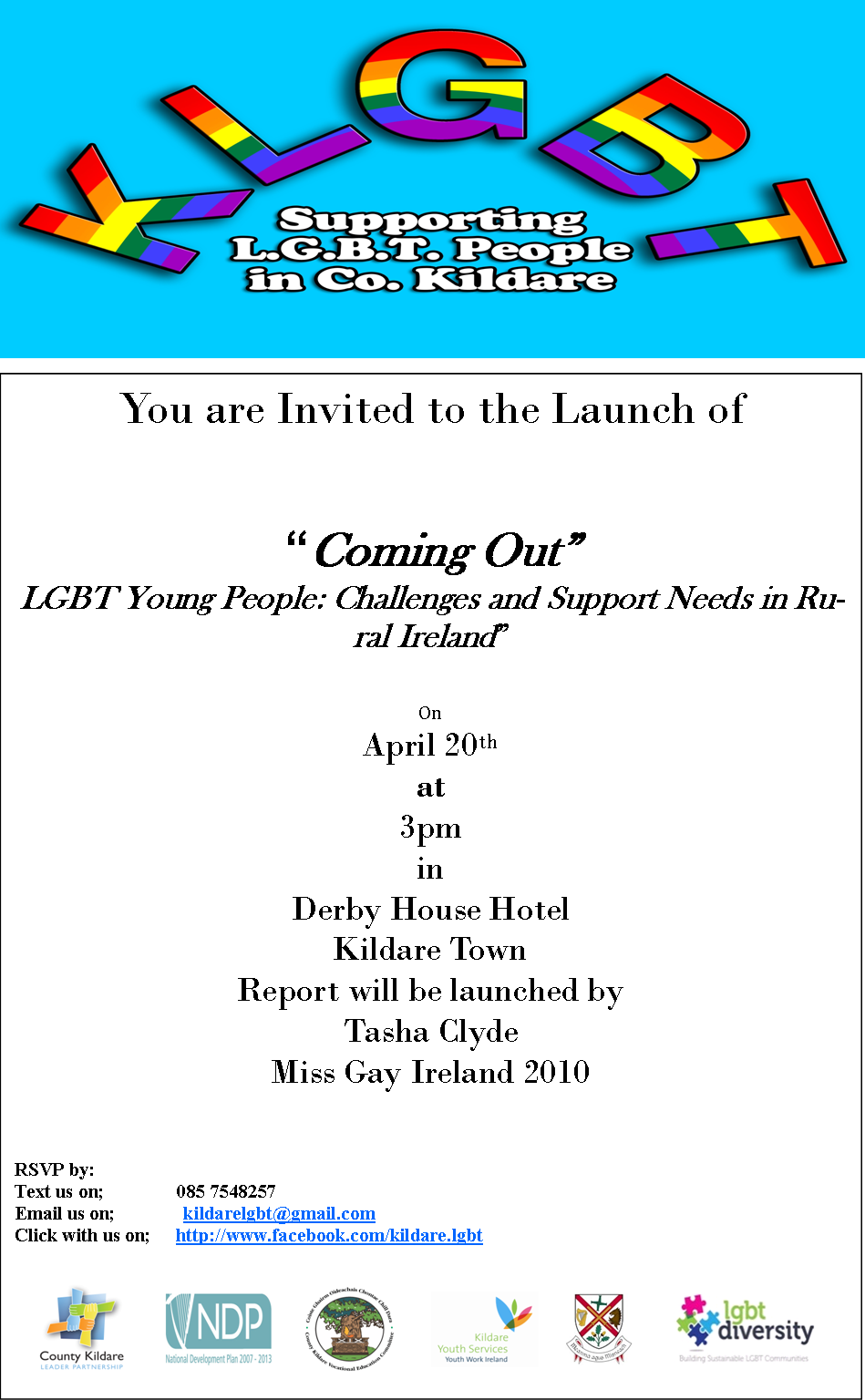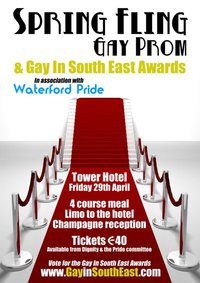 Time: 29 April at 19:00 – 30 April at 02:00
Created by: Waterford Pride
More info:
Tickets for the Spring Fling Gay Prom and first ever South East awards are now on sale….
It will take place as part of our Spring Break weekend on Friday April 29th in The Tower Hotel Waterford….
The evening will include a champagne reception in Dignity, with Limos to the tower hotel, a 4 course meal and an after party in Dignity an…d ALL are welcome!!
Tickets are €40 and can be bought from Niall or Kolyn