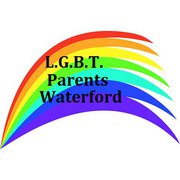 Hi there! We will be holding our first LGBTparents meeting on Wednesday evening 11th May 2011 @ 7 pm in the Waterford Area Partnership on the Old Tramore Road, Waterford
if you want to attend please, contact Kevin Kelly at lgbtparentswaterford@gmail.com
www.lgbtparentswaterford.webs.com
facebook.com/lgbtparents.waterford
Mobile 086 159 5294
Get ready for Summer: TENI Social
Time

---

Location
Join us for a great night out of fun and frivolity.
We're taking up residence down in the cellar bar of Pacino's for an evening of tunes, chat and a table quiz.
Test your brain power, meet new people and maybe even win a prize. This is a great opportunity to meet members and allies of the trans community in a social setting – plus, it's going to be great craic!!
6.30pm – Late (quiz kicks off around 7pm).
Do the math: Fabulous Prizes + Great People = Fun Times 🙂
TENI Social welcomes all members of the trans community, allies and friends.
For directions please see: http://pacinos.ie/contactus/location/
**The cellar is accessed by a staircase, and therefore we regret that this space is not accessible to those with mobility issues**
Together Make Wexford A Better Place to Live : 25th May 2011, Whites Hotel, Wexford. 7.00pm Lesbian, Gay, Bisexual, TransGenger, our Family & friend's, Everyone Welcome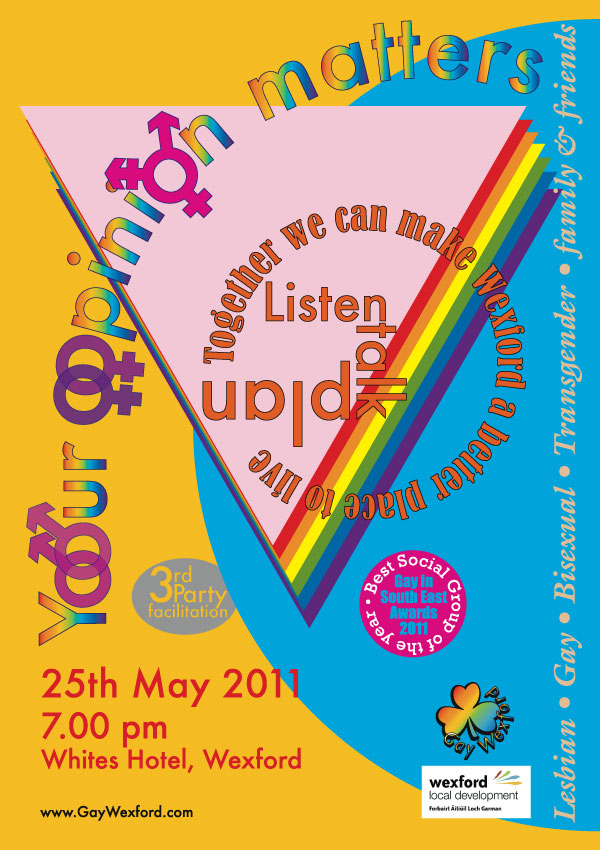 'Gay Wexford' are hosting an open evening on the 25th May in White's Hotel – 'The McCarthy Suite', from 7.00pm. All those with the well being and happiness of lesbian, bisexual, gay and transgender people at heart are invited to attend.
This includes family, friends and members of our LGBT community in Wexford. The purpose of the evening is to vision for a society that is respectful, accepting and able to honour all members of our community.
The session is supported by Wexford Local Development and will be facilitated to encourage an open discussion, listening and planning process. You are invited to come along and share your wishes, hopes and vision for our community.
Please join us – your opinion matters.
For Further information text (086) 079 2625 or email info[at]gaywexford.com
Previous Gettogether
Ms Gay Kildare, Mr Gay Kildare & Miss Alternative Kildare, May the 29th @ 7.30pm, Derby House hotel, Kildare Town.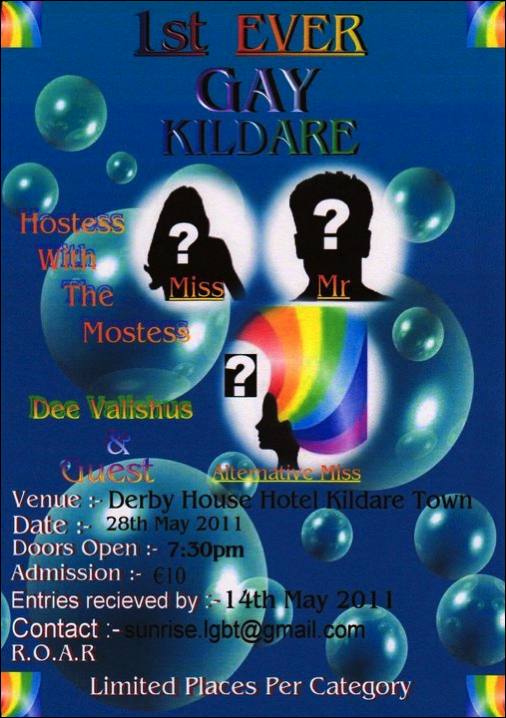 Live in Dignity Waterford every Thursday night from 10.00pm
or
View live online at
Dragiators.com
from 10.00pm Thursday