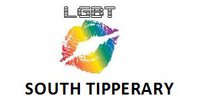 Time: 02 July · 21:30 – 23:30
Location: O'Keeffe's, Clonmel
Created by: Lgbt South Tipperary
More info: Hosted by Divalicious, winner of Dignity Bar's Dragiators!!
Come to "OFTW Eating OUT" Saturday,
July 9 from 8:00 pm to 11:00 pm.
20:00 – 23:00
The Grapevine Restaurant, Rose Inn Street, Kilkenny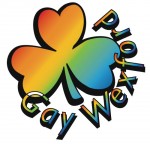 Gay Wexford
Cabaret / bbq evening
Date: Saturday July 16
Time: CANCELLED
Location:
For further information see Facebook
Or contact info@gaywexford.com
Dundalk Pride 2011
LGBTQ Festival, 15th, 16th & 17th July 2011
Family Fun Day
Time 16 July · 12:00 – 16:00
Location Newbridge Family Resource Center Greenside, Dara Park,Newbridge, Kildare, Ireland
Why not come along and Enjoy a fun packed day with the Family….
Newbridge Family Resource Center are having their annual Family Fun Day on Saturday the 16th of July from 12pm until 4pm…
There's lots of stuff to do, including; Bouncy Castles, Play House, Inflatable Boxing Ring, Sale of work..
OFTW 2011 Launch & Back To The 90s – Fancy Dress Fundraiser
Time 23 July at 21:00 – 24 July at 00:00
Location: John Cleere's, Kilkenny
Created by: Out For The Weekend
More info:
Now That's What We Call A Night In Cleere's!
OFTW are gonna launch the 2011 line up, while you listen to some good old 90s tunage, have a bit of food and win a few spot prizes!
The best of 90's pop, rock and cheese will be on display, slowsets for the lovers, a dance floor for the groovers and a fine platter of foods and prizes for all tastes!
All funds raised go towards the Out For The Weekend Festival in late August.
OutForTheWeekend.ie
Gay Bowl in K-Bowl
Time: 23rd July · 19:30 – 21:00
Location: KBowl, Unit W8B/C, Ladytown Business Park
Created by: Sunrise Lgbt Kildare
More info: So who's up for a few Lanes again…..
Looking at going to K-Bowl Saturday 23rd, we need definate numbers by Wednesday 20th so please comfirm by email to sunrise.lgbt@gmail.com or phone 085 740 9988
€8 a head.. (I know it was €6 last time but we had a special offer that night)
Should be a great night
Guest List on private so don't worry about privacy….
Facebook event see here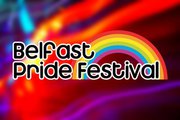 Belfast Pride 
Saturday 23rd July through to Saturday 30th July
www.belfastpride.com

GaydarRadio comes to the Ireland. August Bank Holiday weekend: July 28 – 31st
Thursday, July 28: Break For The Border, Dublin
Friday, July 29: Dignity, Waterford
Saturday, July 30: Kremlin, Belfast
Sunday, July 31: Dignity Bar, Galway
The Official GaydarRadio Irish tour is brought to you by Wexford's _
Get Busy Promotions.
Get Busy Promo
086 665 8661
facebook.com/getbusypromotions
More details

CHARITY-HEAD-SHAVE & Body Waxing
Time 29 July · 20:30 – 23:30
Location: Hearne's Hotel, Clonmel
A great nights entertainment for a very worthwhile charity.VALERIE HEAPHEY, Miss Gay South Tipperary, has bravely chosen to have her head shaved for her chosen charity the 'IRISH CANCER SOCIETY'.
Other members of LGBT South Tipperary will support her by offering themselves for body-waxing!TEAR STRIPS OFF US!!!! Be the one to remove the waxing strip(s)!
5 euro entry gets u: Entertainment, great prizes and lots more.
Come along and help us to make Miss Gay Tipperary a bucket-full of money for her chosen charity.If you can't make it on the night, why not help Valerie out by donating through our page directly to the Irish Cancer Society by clicking on this link
Thank you 🙂 xx
Sunrise LGBT Kildare
Different groups dependant on interests, e.g. Hill walking, Book Clubs, Gay People Parenting Support group…..
Date: every second week · 19:00 – 22:00
Location: Sunrise Coffee & Books, Eyre Street, Newbridge, Co. Kildare, Ireland
Contact Information
Phone • 857409988 Mobile
Email • sunrise.lgbt@gmail.com
Facebook• facebook.com/sunrise.lgbt.kildare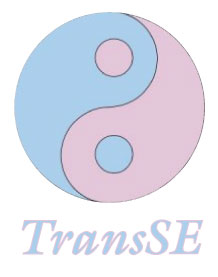 TranSE, Transgender South
East peer support group…
meets at the Cheshire Home, John Street, Waterford
every second Friday of each month.
For more information call Vanessa on 085 147 7166.