Sample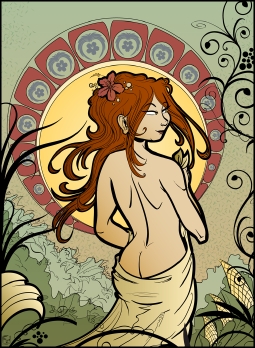 Name: Zoë Alexis Carter
Alias: Zoë

Orientation: Transgender
Hair colour: Auburn
Eye colour: Hazel
Height: 5′ 11″

Why are you the role model for the model county?
Because I'm an ordinary girl in an extrordinary world.
Venus Envy is a webcomic drawn and written by Erin Lindsey. A fictional story, drawing on Ms. Lindsey's own experiences as a MtF Transgender. Started as a gag-a-day strip, it has progressed into a story-driven comic.

Teenage transgirl Zoe Carter recently moved to Salem, PA, where she gets to start her life over. Between soccer practice and Sunday Mass, boyfriends and girlfriends, outings and being outed, Zoe and her friends never seem to have time to just be "normal".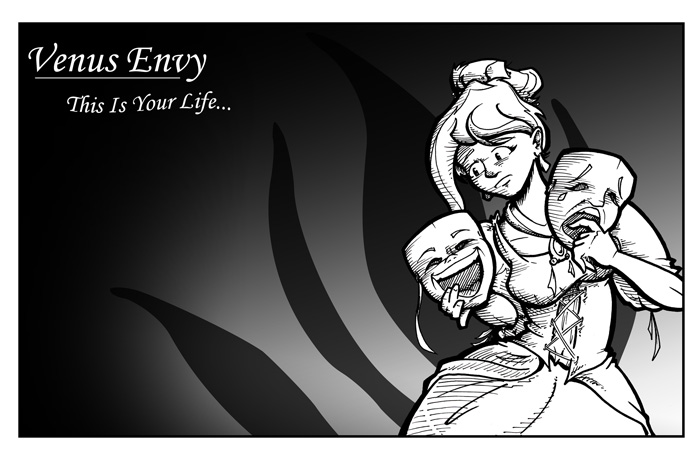 Back story of Erin Lindsey's Venus Envy comic
Young Alex has never felt like a boy, and it causes severe depression. After revealing his feelings to his parents, they take him for extensive therapy, and finally agree to let him transition into Zoë, a teenage girl. This causes problems in their home town of Punxsutawney, PA, and eventually the family relocates to scenic Salem, where they can get a fresh start.
Zoë is a creative person and loves to paint. thank to her father she also enjoys drama, though she prefers to work backstage. her mother has instilled Zoë with a love of cooking: unfortunately she has not been bestowed with any talent for it
Zoë's overbearing mother and overprotective father make her new life interesting, and her little brother's resentment of this new lifestyle and general teen angst don't help. Meanwhile, she makes friends with several of Salem's most colorful residents, including an estranged lesbian, a deep-stealth female-to-male with way too many connections.