So much for equality it's still a long, long way off. So quickly the tide turns. This is one for the door step 'when the politicians come calling' for the ever looming election. On the 24th of January Glen released the following Press Release, down load the original here 'Civil Partnership Provisions will not now be in Finance Bill'.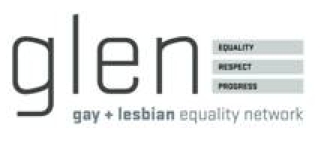 Press Release: 24th January 2011: 19:30
Civil Partnership Provisions will not now be in Finance Bill.
The Minister for Finance has stated that the Finance Bill 2011 will not now contain the provisions to implement Civil Partnership within the tax codes. The provisions were to be included as the Bill progressed through the Oireachtas, however the shortened time agreed between the Parties for the passage of the Finance Bill has meant that these amendments will not now be brought forward.
"GLEN is disappointed that the provisions for Civil Partnership are not included. The first Civil Partnerships have already been recognised by the State and a significant number of Civil Partnership ceremonies will take place in Ireland from early April" said Eoin Collins of GLEN.
"We note that the Minister has stated that there is all-party agreement to implement the tax provisions of Civil Partnership. We urge all parties to commit to bring forward the necessary measures as soon as possible after the election" continued Collins.
Civil Partnership was passed in the Oireachtas in July 2010 with cross-party support and has been very positively received across the country.
For Further Information, contact:
Eoin Collins, GLEN (087) 927 3341
Brian Sheehan, GLEN (086) 233 0417
GLEN – Gay and Lesbian Equality Network
2 Exchange St Upper, Dublin 8 t: (01) 6728650